We are a dynamic, highly motivated team of experienced parking consultants.
We provide innovative advice on all matters related to parking.
Our clients rely on our expertise to solve their parking problems, optimise the value of their assets, maximise the efficiency of their operations, and future-proof their strategies in a changing world.

Parking Matters has been providing quality parking advice since 2008. Our clients depend upon our unwavering commitment to excellence and our frank and honest approach.
Parking Matters' unique offer is built on practical experience. Our expertise is in parking, mobility, data and technology. Our knowledge of market best practice was acquired through years of senior level posts at leading parking businesses and has been honed by more than a decade of consultancy.
Our experience, drive and enthusiasm deliver optimal results to our clients in the complex and evolving parking sector.
We assist with:
strategy
technology and innovation
operational performance
procurement
asset management
development potential
business plans
car park specification
design
refurbishment
We also act as agent on behalf of clients who want to buy, sell, lease, or otherwise maximise the value of their parking assets.
Parking Matters has an unparalleled network ensuring our place at the cutting edge of the parking sector. We are at the forefront of innovation in the parking sector as data, communications and payment systems become ever more important.
We nurture our relationships with the leading operators, owners, suppliers and other key stakeholders and play a leading role in national and international parking associations.
Parking Matters is committed to raising standards in the parking industry, and we participate in a range of industry initiatives.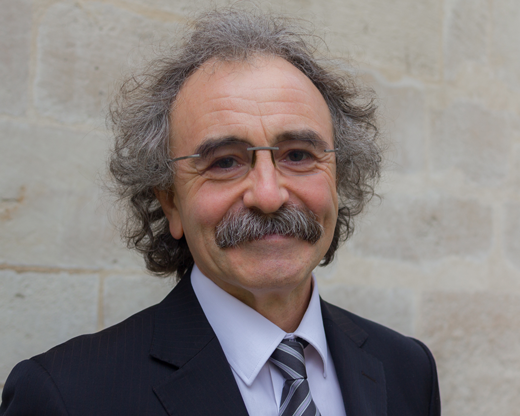 Nigel is a world-renowned parking authority and industry thought leader. Over his 40-year career in the French and UK parking sectors, he has acquired a profound knowledge of the business.
An architecture graduate from Cambridge University, he has held senior positions in the European parking industry including Manager Director of VinciPark UK and Development Director at Q-Park UK.
Nigel is Chair of the Board of Directors and a past President of the British Parking Association. He is also Vice-President of the European Parking Association. He chairs the International Alliance for Parking Data Standards (APDS) and The Smarter Parking Group of the Department for Transport's Transport Technology Forum, which provides guidance to local authorities on industry innovation and best practice.
He co-founded Parking Associates in 2003 and launched Parking Matters in 2008. He is co-founder of Parking & Property ,a one-day international event held in London each spring since 2011.
He has spoken extensively in Europe, North America and the Middle East. Nigel received a Lifetime Achievement Award at the British Parking Awards in 2019.
Read more
Close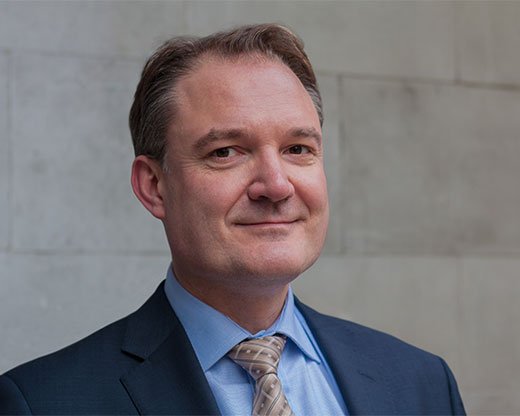 Gordon brings extensive business development experience, asset and operational management and public sector expertise to Parking Matters' clients, to optimise the operational and financial performance of parking assets as part of an integrated strategic approach to parking management.
He has a deep understanding of the often-conflicting priorities and desires of retailers, tenants, and residents. He has developed new parking strategies for numerous UK local authorities as part of urban regeneration schemes, including data analysis, tariffs, and asset optimisation.
During his 20-year career with NCP, Gordon held senior positions managing the company's estate and acquisitions in various regions. He oversaw the outsourcing of the company's property function and became the client interface responsible for the performance of the national property portfolio.
His knowledge of property and city centre management, gained from working in the public and private sectors, includes the development of parking strategies, pricing policies and best practice operational procedures. He specialises in the letting/sale of car parks, service charge and insurance advice, lease renewals and rent reviews, and development agreements.
Read more
Close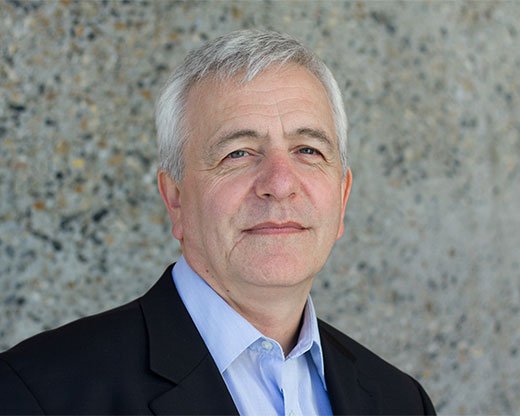 Keith has been an innovator in the field of payment systems and parking technology solutions for over 20 years.
He was UK Managing Director and Group Product Manager for parking equipment supplier WPS. He led their development of e-payment systems, integrated validation systems, and solutions for on and off-street parking control and enforcement.
He is a board member of the Alliance for Parking Data Standards (APDS) and is lead author of the Use Case documentation, on how APDS standards can facilitate innovation in parking. Keith is a member of the BPA's Technology, Innovation and Research Board, and a British Parking Award jury member.
He has made numerous presentations at conferences and seminars in Europe. He chaired the 2015 Smart Parking UAE conference in Dubai.
Keith specifies and helps procure parking technology packages for local authorities and parking operators. He ensures you employ the right technology for optimisation of parking operations, integration of parking into Smart City systems and development of smart technologies to support the customer journey.
Read more
Close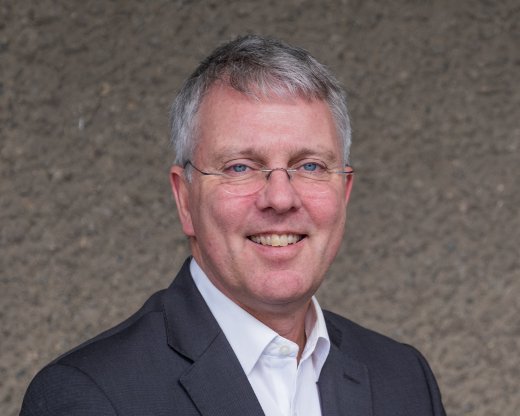 Andrew has spent over 20 years in the parking sector as a policymaker and operator, in addition to senior-level experience in the leisure, cleaning and aviation industries.
Following a degree in Geography from Oxford and a masters in Transport Planning from London University he worked in local government specialising in different aspects of parking, before joining the private sector where he became Operations Director of VinciPark and later, Managing Director of Central Parking System.
At these large UK parking operators, he was responsible for the nationwide delivery of high-profile public services, working under contract to some 70 public and private sector clients. He has twice sat on the European Parking Association Awards Jury.
He brings wide experience of on and off-street parking operations, business development, managing contractual relationships, and of leading low margin multi-site service businesses with a significant degree of public scrutiny and accountability.
Read more
Close
We advise property owners, local authorities, developers and operators on how to realise the full potential of their assets and operations. With many years personal experience working at senior level for leading operators, we work with a wide range of public and private sector clients on all aspects of on and off-street parking and mobility. This experience enables us to provide unique insight into this complex sector.
Consultancy Services
Both public and private sector clients regularly seek our advice on:
​Strategy & Finance
Parking & mobility strategy
Asset management reviews
Tariff & revenue optimisation
Sustainability
Innovation & Technology
Specification & procurement
Payment, booking & information strategies
Systems integration (payment, parking, enforcement, etc.)
Management information & business intelligence
Innovation in parking & compliance technology
Standards development
Feasibility studies
Financial appraisal and business plans
Audit and performance review
Optimisation of service contracts
Service delivery options
Function & Quality
Design – specification and review
Refurbishment & upgrade specification
Wayfinding & signage
Operational advice
Owner / Operator Relations
Management / contractor procurement
Expert witness
Negotiation & dispute resolution
Agency Services
We advise local authorities, property owners, developers, and operators on the best ways to realise the full potential of their parking assets.
Acquisition, Investment Strategy
Commercial due diligence
Income projection & financial appraisal
Outsourcing guidance
Sale & Leasing
Financial appraisal
Marketing and tenders
Rent Review & Lease Renewal
Landlord advice
Assistance with tenant negotiations
We work closely with our sister company,
Parking Associates,
co-founded by Nigel Williams in 2003. It specialises in all aspects of on-street compliance management, including procurement, service reviews, policy and procedure development and staff training.
Another associated company is Infinium Logistics Solutions. It is developing synergies between car park operators and logistics service providers to deliver innovative last mile solutions in the UK and Europe. Its network of parking partners has over 12,500 parking facilities. This allows logistics providers to get closer to their customers. Delivery times and efficiency improve, reducing driving, traffic congestion and emissions. Emissions are further reduced by Infinium's expertise in EV charging as a consumer service and as an enabling technology for "mobility hubs".
Should our clients require specialist architectural services, we enjoy a strategic long-term collaboration with Potter Church and Holmes Architects.
The following is a list of Parking Matters clients, with links to case studies:
Public Sector
Abu Dhabi Authority for Culture & Heritage
Abu Dhabi Future Energy Company – Masdar
Bassetlaw District Council
Bedford Borough Council
Borough of Poole
Borough of Waverley
Brentwood Borough Council
Brighton & Hove City Council
Buckinghamshire Council
Cambridge City Council
Chesterfield Borough Council
City of York Council
Cornwall Council
Dubai Roads and Transportation Authority
Forward Swindon Ltd
High Peak Borough Council
Liverpool City Council
London Borough of Barnet
London Borough of Enfield
London Borough of Haringey
London Borough of Islington
London Borough of Merton
London Borough of Waltham Forest
Manchester City Council
Mid Sussex District Council
Milton Keynes Council
Network Rail
Oxfordshire County Council
Reading Borough Council
Royal Berkshire NHS Foundation Trust
Royal Borough of Kingston Upon Thames
Royal Borough of Windsor and Maidenhead
Surrey Heath District Council
Tameside Metropolitan Borough Council
Waverley Borough Council
West Lindsey District Council
Westminster City Council
Wycombe District Council
Private Sector
AECOM
Argent LLP
Arthur D. Little
Arup
Battersea Power Station Development Company
Bouwfonds IM
British Land plc
Brockton Capital LLP
English Cities Fund
Englander Group
Foster and Partners
Hammerson
Hanover Cube LLP
Holbeck Land Ltd
Inter-IKEA Group
Land Securities
Maple Grove Developments
Moorfield Group Ltd
Muse Developments Ltd
Peter Brett Associates LLP
Severn Trent Water Ltd
Stanhope plc
Student Castle Ltd
York House (Developments) Ltd
Parking Matters is a leader in parking innovation and how it informs strategy. We help shape the services and products of the future through our involvement in developing the tools for smart cities, helping operators understand how to get the best from new technologies and working with product managers to ensure they understand their customers' needs.
We also work with industry associations in the UK and across Europe on the bigger challenges facing parking today, such as:
understanding and making the best use of changes in the payment industry
creating interface standards for data exchange
addressing the need for collaboration between stakeholders on wider industry issues
Parking Matters was instrumental in the development of the European Parking Association IPIPS standard and the British Parking Association's Future of Parking and Mobility Focus Group (Parking 20:20). We have led the development of the National Parking Platform, funded by the Department for Transport. The Platform facilitates the availability of data to customers to enable parking choices, and a choice of payment options.
Responding to the climate emergency
Global climate change has led to a wave of initiatives in the UK and Europe to cut traffic congestion and emissions in the quest to meet carbon reduction targets.
Parking policy and management will have a key role in delivering a sustainable, low carbon economy while maintaining and improving the economic vitality of towns and cities. New forms of mobility will be needed.
We have carried out strategy development for a range of clients to assess how to implement a more sustainable approach to parking and integrate this into a wider mobility strategy.
Achieving sustainable mobility requires addressing all aspects of transport and planning including:
carbon reduction and emissions targets
air quality
electric vehicles and charging infrastructure
use and generation of renewable energy
car sharing
implications of demographic trends in living and working
mobility hubs
the supply and location of car parking spaces
differential and dynamic tariffs to encourage cleaner vehicles and manage emissions levels
the impact of last-mile delivery systems
the future role of car parks
the allocation of the public realm between mobility modes
digitisation
The established imperative of a sustainable approach is now overlaid by the uncertainties of the "new normal" as society rebalances following the Covid-19 pandemic and the ongoing changes in behaviour and work patterns.
Parking Matters provides agency services, consults on asset management and operations, and offers support on design and technical specifications to a wide range of clients. Our track record speaks for itself, and we are proud that the vast majority of our clients are referred to us by the individuals and companies we work with.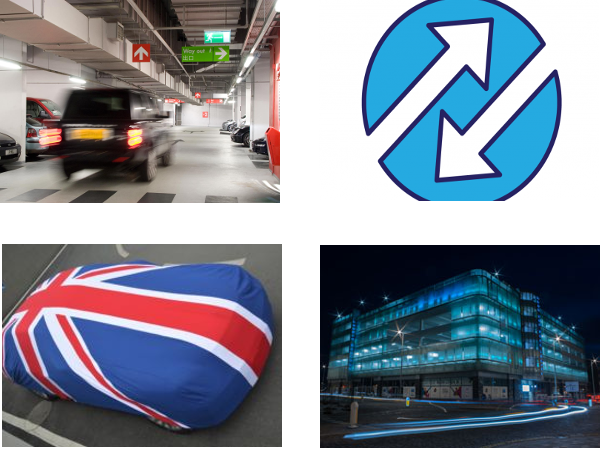 Parking Matters is co-founder and co-organiser of the annual 
Parking & Property
event.
Since 2010, Parking & Property has been the place where the property and parking worlds meet, network and share knowledge.
Contact us for more information on attending, sponsoring or exhibiting at the next Parking & Property.